Excursion to Berlin
20.01.2020 -
On the 17th of January 2020 a small group of students travelled to Berlin with their lecturer Amer Katbeh as part of the seminar "Protracted Social Conflicts in the Middle East and North Africa Region: Human Needs Approaches beyond Democracy vs. Autocracy". During the seminar not only the theory of Edward Azar and the theories based on the Protracted Social Conflicts theory were analysed, but also case studies were used to try to understand conflicts in different countries.
In Berlin, students had the possibility to talk to a member of staff responsible for the MENA region at the Berghof Foundation. During the meeting, Ramzi Merhej was able to answer all questions regarding the projects of the Berghof Foundation in countries such as Yemen or Lebanon. Besides that, it was very helpful and interesting for everyone to see how the theoretical contents learned at the university are applied in practice.
A joint visit to a restaurant completed the day in Berlin.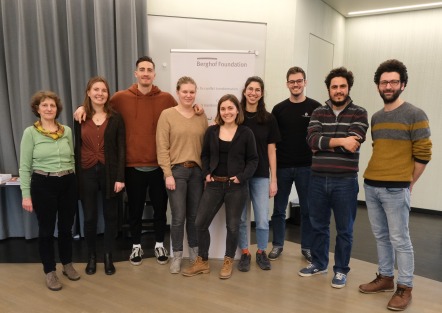 ©Berghof Foundation