Morgane Desoutter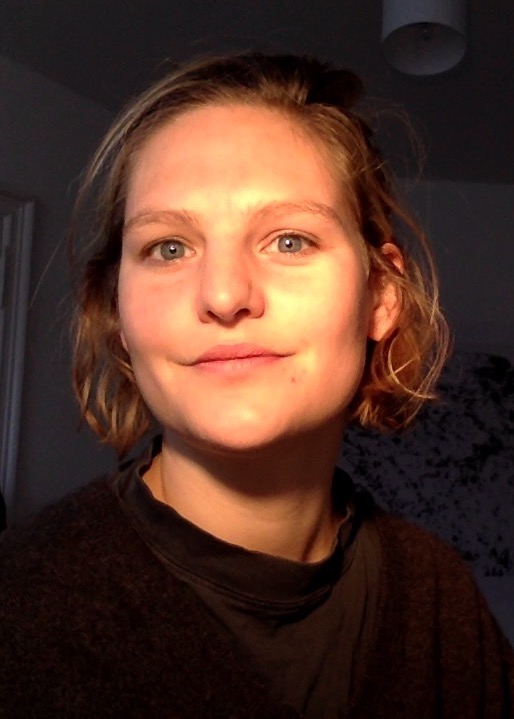 Morgane Desoutter, M.A.
Since October 2018 Lecturer and PhD student at the Chair for International Relations, Otto-von-Guericke University Magdeburg
Since January 2015 Teaching Assistant at the Chair for Historical Science, Swiss Distant University Institute
2013-2015: Illustrator und Graphic Designer at the Peacekeeping Training Programme of the United Nation Institute for Training and Research (UNITAR), Geneva
2008-2013: Binational Master and Bachelor, International and European Governance at Institut d'Étude Politiques, Lille (France) and Westfälische-Wilhelms Universität, Münster (Germany)
Conferences
"Drones and Ghosts: Technologies of visualization and visualization of technologies", at Popular Culture and World Politics Conference, Leeds, 16.-17. January 2020.
"(Un)Seeing the Dead and the Living in War Films: Confronting Two Modes of Visualizing Modern Warfare", at Pan-European Conference on International Relations der European International Studies Association (EISA) in Sofia, Bulgaria, 11.-14. September 2019.
"Gewalt in neoliberalen Zeiten: Darstellung von modernen Kriegsführung in Filmen", at IB Nachwuchstagung Internationale Politik, Tutzing, 20.-22. April 2018.
"Popular culture and modern warfare: a study of images and imaginary of war in neoliberal time", at Popular Culture and World Politics Conference, Newcastle, 23.-25. November 2017.
"Les évolutions des représentations de la guerre à l'aune de la globalisation néolibérale : les conflits irakiens et vietnamiens dans le cinéma américain" at World Congress of Political Science, International Political Association Conference (IPSA), Poznan, 23.-28. July 2016.
Popular Culture and World Politics
Critical, Feminist and Poststructuralist Theories of IR
Media, Visuality, Aesthetic and IR
War films
Summer term 2021
Summer term 2020
Winter term 2019/20
Critical viewing of war films: concept and tools
Winter term 2018/19
Critical viewing of war films: concept and tools