Morgane Desoutter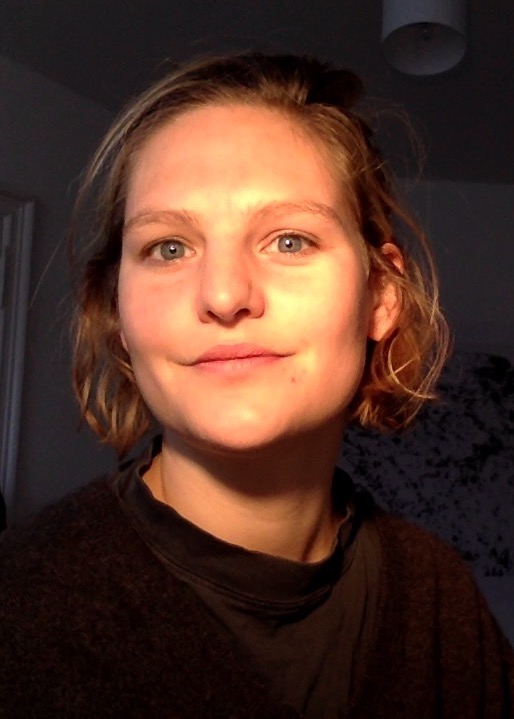 M.A. Morgane Desoutter
Faculty of Humanities, Social Science & Education
Institute II Political Science

Zschokkestr. 32, 39104 Magdeburg, G40-311
Sprechzeiten: On Tuesdays 11am till 12 pm after previous arrangement via e-mail.

Since October 2018 Lecturer and PhD student at the Chair for International Relations, Otto-von-Guericke University Magdeburg
Since January 2015 Teaching Assistant at the Chair for Historical Science, Swiss Distant University Institute
2013-2015: Illustrator und Graphic Designer at the Peacekeeping Training Programme of the United Nation Institute for Training and Research (UNITAR), Geneva
2008-2013: Binational Master and Bachelor, International and European Governance at Institut d'Étude Politiques, Lille (France) and Westfälische-Wilhelms Universität, Münster (Germany)
Winter Term 2022/23
Summer Term 2022
Winter Term 2021/22
Summer Term 2021
Summer Term 2020
Winter Term 2019/20
Critical viewing of war films: concept and tools
Winter Term 2018/19
Critical viewing of war films: concept and tools
Publications
Peer Reviewed Journal Articles
"Visual Peace in Kurdish Cinema", Guest contribution for imageandpeace by Daniel Beck and Morgane Desoutter, 2022
Laura S.T. Rehbein, Daniel Beck, Morgane Desoutter, Tina Rosner-Merker & Alexander Spencer. 2021. Kurdish Narratives of Conflict: the Politics of the Kurdish Question in Turkish Cinema, Journal of War & Culture Studies, DOI: 10.1080/17526272.2021.2000729

Desoutter, Morgane. 2020.

Rezension zu: "Jon Simons and John Louis Lucaites, Eds. In/Visible War: The Culture of War in Twenty-First-Century America. New Brunswick, New Jersey: Rutgers University Press, 2017." Peace & Change, DOI: 10.1111/pech.12447
Conference Papers
"Female Kurdish Combatants in French Films", Standing PCWP Section, EISA, 13.-17- September 2021
"G.I. Janes and YPJ: Imagining the Role of Women in War", EWIS Workshop, 30. Juni - 3. July 2021.
"Drones and Ghosts: Technologies of visualization and visualization of technologies", at Popular Culture and World Politics Conference, Leeds, 16.-17. January 2020.
"(Un)Seeing the Dead and the Living in War Films: Confronting Two Modes of Visualizing Modern Warfare", at Pan-European Conference on International Relations der European International Studies Association (EISA) in Sofia, Bulgaria, 11.-14. September 2019.
"Gewalt in neoliberalen Zeiten: Darstellung von modernen Kriegsführung in Filmen", at IB Nachwuchstagung Internationale Politik, Tutzing, 20.-22. April 2018.
"Popular culture and modern warfare: a study of images and imaginary of war in neoliberal time", at Popular Culture and World Politics Conference, Newcastle, 23.-25. November 2017.
"Les évolutions des représentations de la guerre à l'aune de la globalisation néolibérale : les conflits irakiens et vietnamiens dans le cinéma américain" at World Congress of Political Science, International Political Association Conference (IPSA), Poznan, 23.-28. July 2016.
Popular culture and world politics
Critical, feminist and poststructuralist theories of IR
Media, visuality, aesthetic and IR
War films